Cricket with every passing day is witnessing bigger scores. While there was a time when a team scoring 250 in a One-Day International (ODI) used to be called safe, Afghanistan's Shafiqullah Shafaq alone scored 214, that too in a domestic Twenty20 (T20) match. Afghanistan batsmen are known for their hard-hitting abilities and Shafiqullah showed a similar quality, scoring 214 off 71 deliveriies. His knock included 15 fours and as many as 21 sixes. Thanks to his knock, his side won the match by a margin of 244 runs.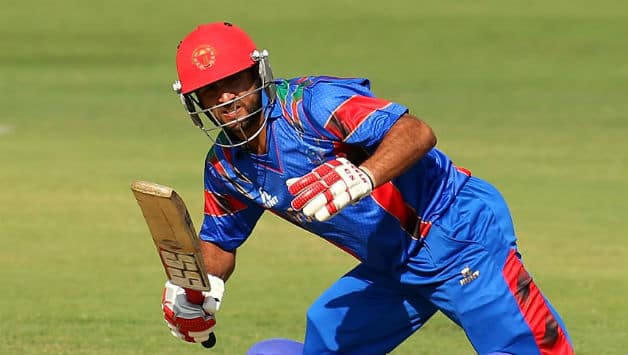 Shafiqullah's ruthless hitting took his team, Khateez Cricket Academy, to a gigantic total of 351. Other than Shafiqullah, Waheedullah Shafaq also played a pacey knock scoring a 31-ball 81. The bowlers also impressed with their performance, restricting the opponents, Kabul Star Cricket Club, at 107 which eventually handed Khateez a 244-run win in the match. In a professional T20 match, the highest score by any batsman is Chris Gayle's unbeaten 175 for Royal Challengers Bangalore (RCB) Indian Premier League (IPL) while India's Mohit Ahlawat had scored a triple-hundred in one of the domestic T20 matches earlier. The highest team total in a professional match is RCB's 263 for 5.
Making his Afghanistan debut in 2009 against Netherlands, Shafiqullah has plated 20 ODIs averaging at 25.53 while in T20Is he has represented his side in 35 matches, scoring 392 runs at 17.04 with highest score of an unbeaten 51.