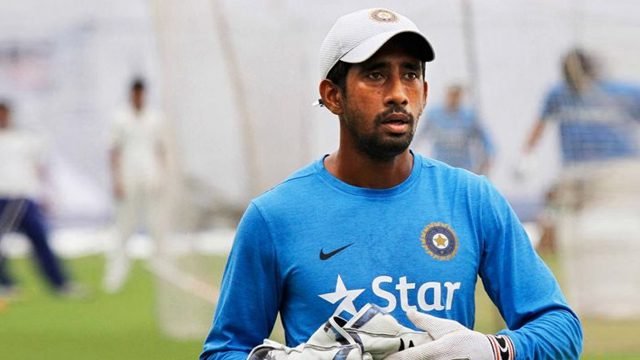 Srinagar, Febuary 21: Stepping up, the Board of Control for Cricket in India (BCCI) is set to investigate the explosive disclosure by wicket keeper batsman Wriddhiman Saha of being threatened by a journalist for not giving exclusive interview .
Bengal based kepeer batsman Wriddhiman Saha had alleged that unnamed journalist had threatened him for not giving him interview.
Now the report posted by Times of India has said that BCCI has decided to investigate the matter.
"Saha is a contracted cricketer of the BCCI. The onus is on the Board to not let its own player down. That aside, if there is any kind of a nexus at work here, one has to look into it," Times of India quoted BCCi officials as saying.
"First the Virat incident happened, then all this. And then he's (Saha) posted that tweet of the screenshot (of messages he received from a journalist). What the h*** is happening? The Board has to act because enough is enough," report added.
"If the sender of those messages indeed happens to be a journalist covering Indian cricket, the Board will take steps towards banning him," report quoted official as saying.
"The Board's bigger worry here is stemming from the fact that there could be more cricketers going through similar trauma. "It is also important to see if anybody else has gone through this," he added.
The report further said thay apart from the journalist threats, the BCCI officials also are not happy about Saha's claims of president Sourav Ganguly assuring him of his place in the Indian squad till the time he was at the helm of the affairs. This stems from an interview Saha gave to Sportstar.