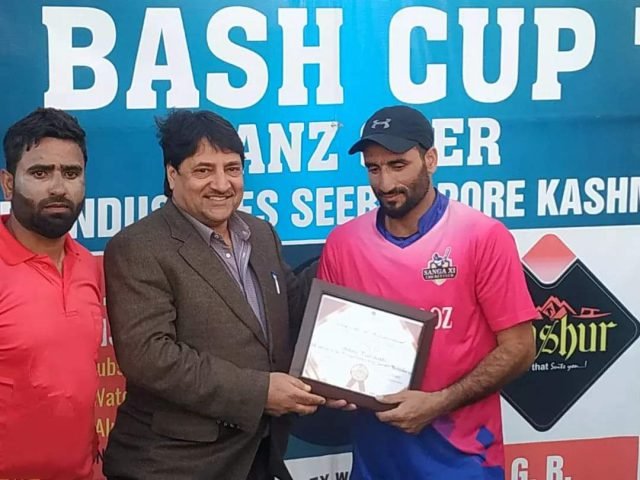 Seer Sopore, March 24: In the third Quarter-final match of the ongoing Big Bash Cup Seer, Lala XI Sopore defeated HCC Reds Handwara by a healthy margin of 43 runs.
Batting first, Lala XI posted a huge total of 184/9 on board in alloted 20 overs. Ishtiyaq Rasool played a quick knock of 47 runs while as Aazim scored 30 crucial runs. Zeeshan took 4 and Irfan took 3 wickets for HCC Reds.
Chasing the huge total, HCC Reds despite a solid start were only reduced to 141/10 in 19.2 overs. Akeel Banday added 34 runs while as Zeeshan scored 27 runs as well. For Lala XI, Aqib Mir bagged 3 and Aazim Rather and Zahoor Zolo took 2 wickets each.
Ishtiyaq Rasool was declared as player of the match for his all-round perfomance of 47 runs with bat and 1 wicket with ball.