The sprint king will pull on a Red Devils shirt for the first time in a charity match against Barcelona if he overcomes injury.
Champion retired sprinter Usain Bolt will live out a lifelong dream to play for Manchester United in a legends match against Barcelona – if he recovers from a hamstring complaint.
Bolt is committed to the September 2 charity match at Old Trafford pending his fitness and could line up with United legends Ryan Giggs and Paul Scholes in the event, which has been organised to raise money for the Manchester United foundation.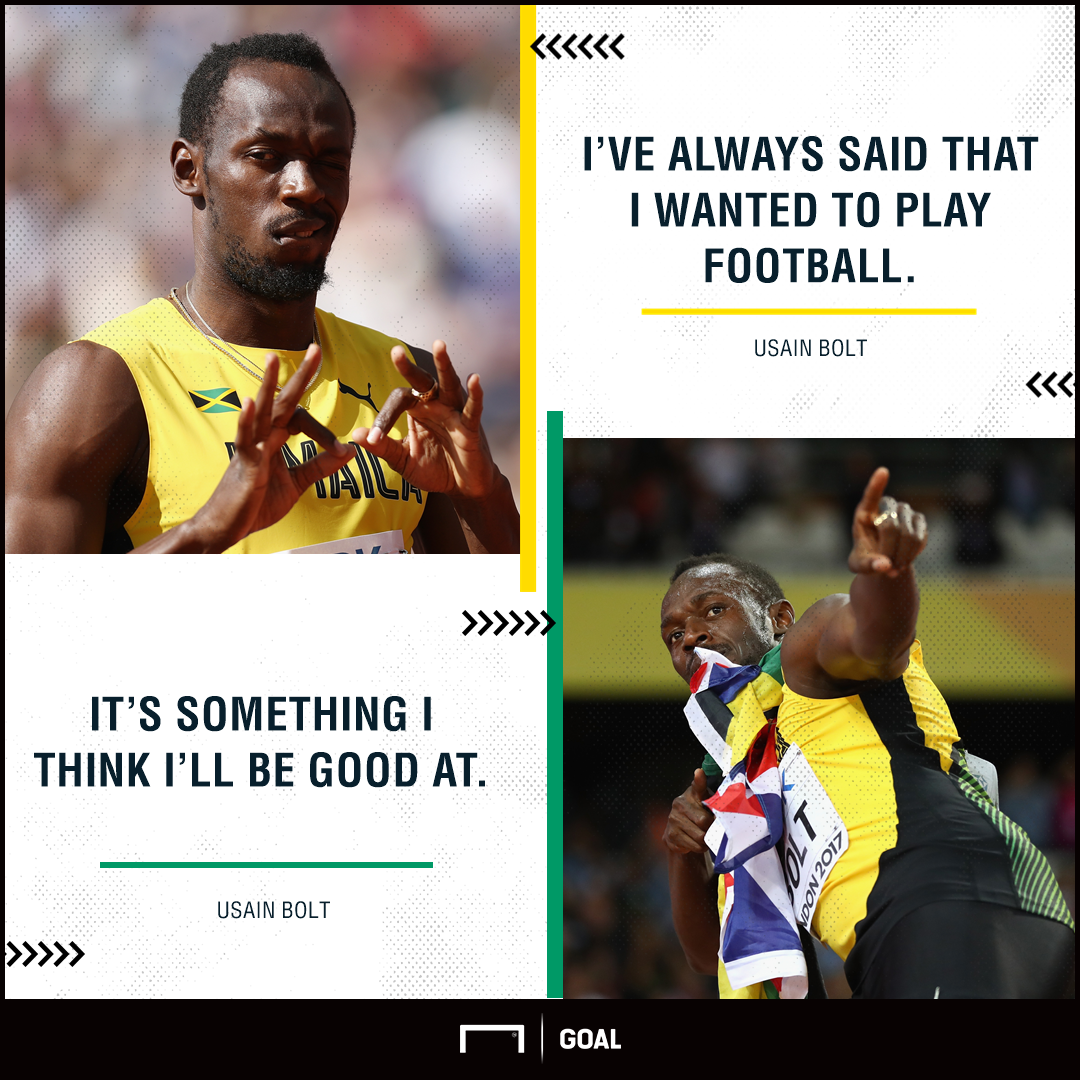 A hamstring injury suffered by the 30-year-old Jamaican in his final race at the World Championships in London is the only question mark over Bolt making his Red Devils debut.
"This has been his dream for many years. He's desperate to do it as long as he can get over the injury," a source told The Sun.
Bolt has recently spoken of his desire to play football now his athletics career, in which he won eight Olympic gold medals and is the current 100m world record holder, has come to an end.
He told reporters after an emotional farewell at the London Stadium: "Well, I've always said that I wanted to play football because it's something I think I'll be good at.
"But right now, after pulling my hamstring, I'm not really worried about that at this moment."
Before his final meet at the World Championships, Bolt mentioned his desire to play for Manchester United – joking with reporters about Jose Mourinho's plan to make a move for him during the summer transfer window.
Bolt has never hidden his strong support for United and counts several of the club's players as friends, including Paul Pogba, who used social media to recently show his admiration for the athletics legend.
"Everyone knows I'm always talking about (playing) football, I'm waiting on a call from Mourinho," he said.
"I think he's waiting until the last day (of the transfer window)."
Borussia Dortmund are also set to open their doors to an iconic figure, with Bolt's agent having admitted earlier this month that a training opportunity has arisen.