IPL franchise Delhi Capitals held a talent scouting camp in Kashmir to unearth the raw talent from the region.
The camp, which started on 25th August at SK Stadium Srinagar, was attended by about 55 cricketers belonging to various regions of Jammu and Kashmir.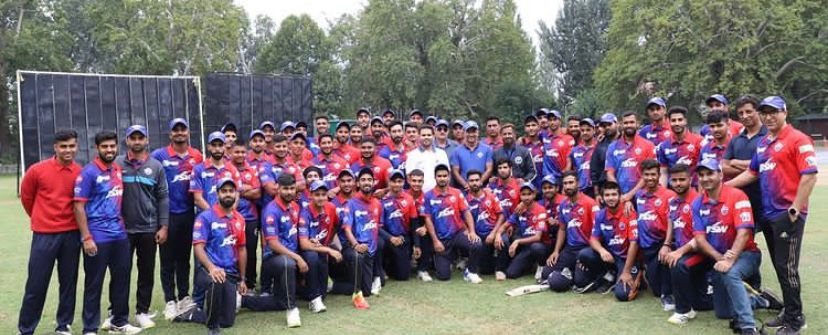 Saba Karim, former Indian cricketer, and Shantanu Chokhani— the Delhi Capitals scouts— were in-charge of the camp. They saw these players quite closely in this multi-day camp.

"55 players from Srinagar and several other
districts from the state showcasing their skills at a
unique Talent Hunt, under the watchful eyes of DC
scouts, @sabakarim_india and @shyantanuchokhani." Delhi Capitals officially announced across their social media platforms.
"The Valley is a hub of cricketing talent, and we're
looking forward to unearthing and nurturing talent," the franchise said.
Players ranging from U-16 to seniors took part in the camp, trying their best to impress the scouts.