With U.S. President Donald Trump settled in at his Trump National Golf Club for the U.S. Women's Open, security became a major issue at the third women's major of the year on Saturday.
Bomb-sniffing dogs examined vehicles entering the 500-acre grounds, military personnel patrolled in jeeps and Secret Service agents tried to blend into the crowd in sky blue golf shirts, given away by the corded earphones running down their collars.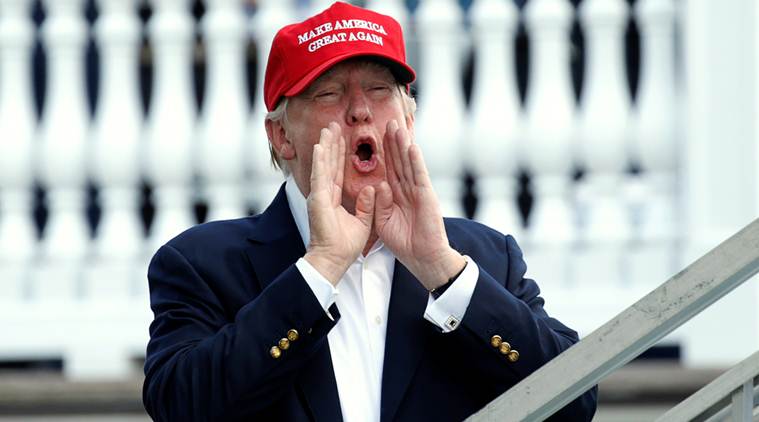 In the skies above, a military helicopter escorted a prop plane away from the restricted airspace above the Old Course in Bedminster.
Trump, whose course was named to host the 72nd edition of the event in 2012, long before the real estate magnate and reality TV star entered politics, arrived on Friday to become the first sitting U.S. president to attend the championship.
Inside the ropes, it was all golf as players jockeyed for position in the third round as rain finally gave way to a dry day.
"How are the scores?," President Trump called out to spectators as he made his way up the stairs to his private, purpose-built box alongside the 15th green with a view of the par-three 16th tee water hole.
Spectators gathered across from the glass-enclosed structure hoping to catch sight and snap pictures of the president, who periodically co-operated by coming into view to wave or give a thumbs-up, while wearing a red "Make America Great Again" cap.
Dropping in to visit Trump in the box was Norway's Suzann Pettersen, after her two-over-par round of 74. Outside the sprawling grounds, opposing caravans of cars brandished banners in slow processions alternately praising and railing against the president down Lamington Road bordering the course.