Former England captains and cricketers are not pleased with the team's show in the second Test against South Africa at Trent Bridge. After registering a win in series opener at Lord's, the hosts were thumped in the second. Nasser Hussain was not happy with the contributions by players "who are coming in".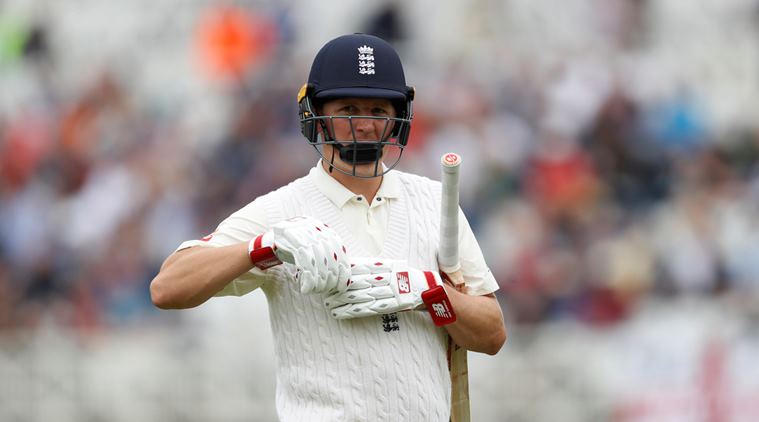 "The lads who are coming in aren't doing anything," Hussain told Sky Sports. "They won (the first Test) at Lord's because of Joe Root…the ones they've won before have been because of Root, Ben Stokes, Moeen Ali, Jimmy Anderson, Stuart Broad in Johannesburg.
"The selectors are going to have to have a good long look at themselves because their record in the last two years — two years ago it was one-day cricket, now in Test match cricket — their selections have been abysmal," he added.
"Name some lads who've come in: (James) Vince, (Ben) Duckett, (Gareth) Batty, (Zafar) Ansari…I can name a long list but no-one's coming in and doing well. Ballance, Alex Hales."
Ballance has had a good run with Yorkshire in the domestic circuit but Hussain felt it shouldn't assure a spot in the XI. "Selection is not just about saying 'Gary Ballance has 1,000 first-class runs so Gary Ballance plays'.
"Speak to umpires, speak to bowlers, has he actually changed? He hasn't changed a thing and we're getting exactly what we got the last two times.
"He'll go back to county cricket and score runs again but that doesn't mean he's an international cricketer."
Geoffrey boycott was unimpressed with the team's attitude in the the second innings collapse which saw the team get bowled out for just 133.
"They need better batsmen and a better attitude," Boycott, the former England skipper, told BBC Radio's Test Match Special.
"Only Alastair Cook made any effort to play in the sort of the way that the situation demanded.
"The rest of them have a flamboyant way of playing. Play shots, whack it, hit it, get fours. Everybody keeps saying this brave new England side, attacking England side, we like to play positive and they have all got sucked into this feeling.
"They believe it now. If you believe that, then what you are going,  to get are wonderful successes, like at Lord's (where England won the first Test by 211 runs), and these horrible losses. There is no middle ground."