The India vs Pakistan final at the ICC Champions Trophy ended up being about as one-sided as most clashes between these two sides are, with Pakistan winning by a massive 180 runs at The Oval on Sunday, to post their maiden title win in this tournament. While the Indian side was understandably extremely disappointed, Team India skipper Virat Kohli won a lot of fans for his sporting remarks after the match. The two sides also displayed that once the on-field hostilities are over, there is no ill-feeling.
The International Cricket Council (ICC) put up a video on their Twitter handle which showed Kohli and Yuvraj Singh sharing a laugh with Shoaib Malik and Pakistan bowling coach, former all-rounder Azhar Mahmood.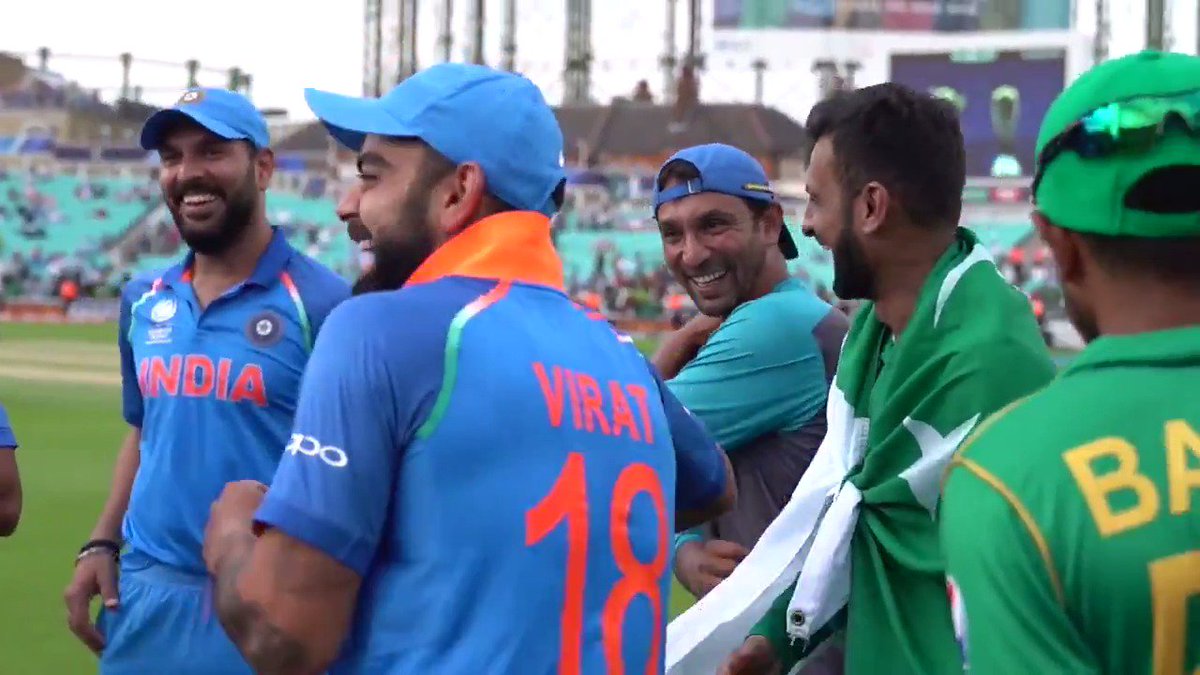 Kohli won a lot of admiration from the people of Pakistan after he was effusive in his applause of their team after the final.
"I want to congratulate Pakistan, they had an amazing tournament, the way they turned things around, speak volumes for the talent they have. They proved it again, they can upset anyone on their day, disappointing for us but I have a smile on my face because we played well to reach the final," Kohli had said after the match.
That had won him a lot of friends and the match, though a no-contest on the field, eventually did not do India's credentials as a cricketing giant no damage at all.
Pakistan recovered splendidly from the loss to India in the first league game to win all the remaining matches. From being ranked 8th and last on the list of teams in the Champions Trophy, they ran away as champions.