The World Cup winner considers a four-game suspension for the Barcelona forward to be "terrible" and intends to ask serious questions of FIFA
 Diego Maradona has rubbished any suggestion that he played a part in Barcelona star Lionel Messi being handed a four-match international ban.
Having been accused of verbally abusing an assistant referee during Argentina's recent 2018 World Cup qualifying win over Chile, Messi has subsequently been suspended by FIFA.
That decision was taken shortly before a meeting with Bolivia on Tuesday, which Argentina lost 2-0 to put their place at next summer's showpiece in Russia at risk.
Their cause will be further hindered by the absence of Messi from their next three fixtures, with his talismanic presence a big loss to any side.
Barcelona have offered support to their star forward by branding the ruling "unfair and totally disproportionate".
Argentine legend Maradona has now had his say on the matter, with the 1986 World Cup calling Messi's ban "terrible" and in no way a result of interference from him in a role as a FIFA ambassador.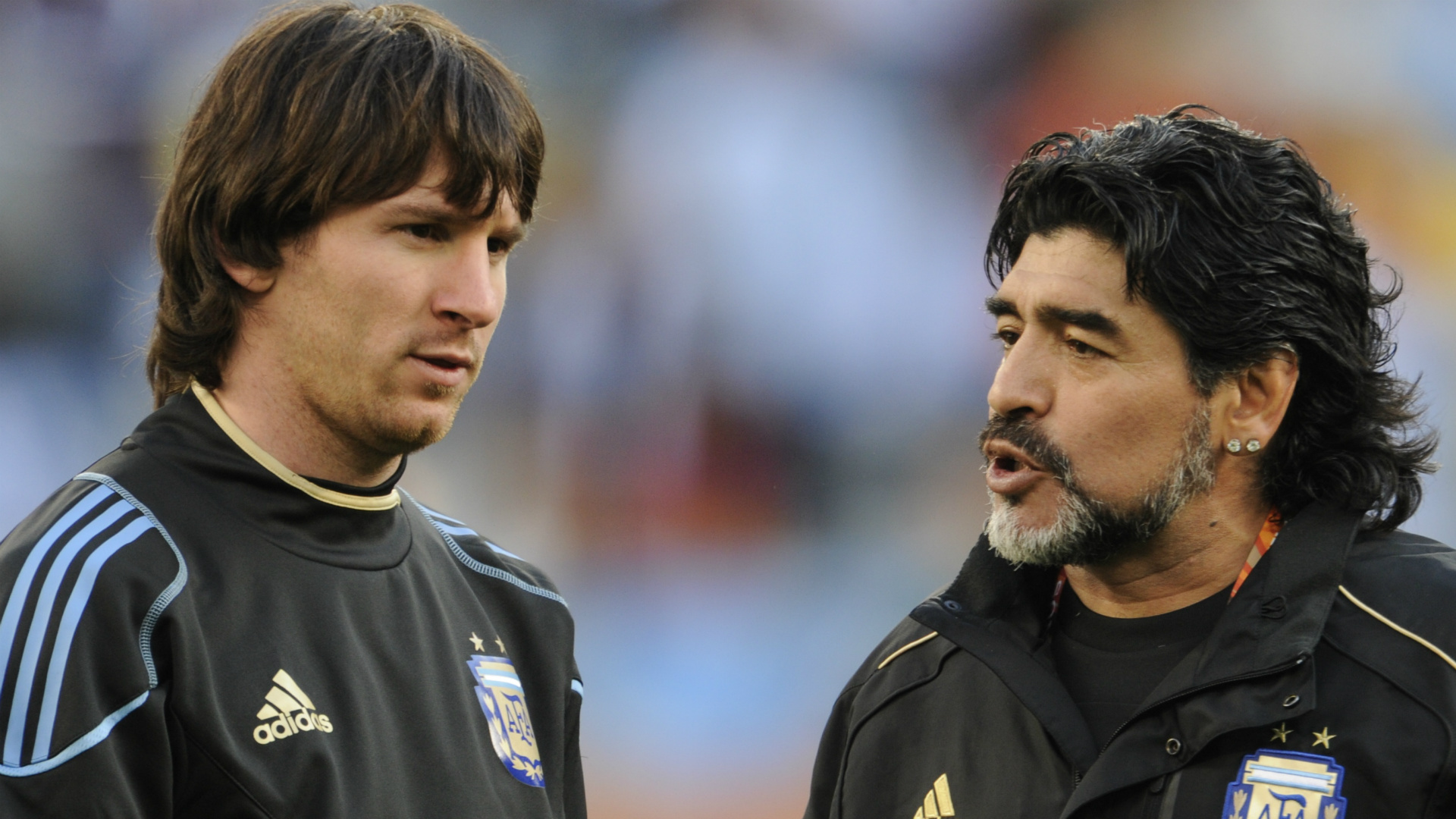 He told La Oral Deportiva: "The punishment of Leo Messi is exaggerated. In American football, they talk with their hands in front of their mouths. What happened with Messi and the linesman was seen.
"Messi's absence was key in Bolivia. It's like taking Cristiano [Ronaldo] out of Portugal.
"It hurts me when they say that I had an influence in Messi getting suspended for four matches. I swear to God I knew nothing. I started to investigate and Messi's sanction started in CONMEBOL.
"I'm going to talk to [FIFA president, Gianni] Infantino because it's terrible.
"I've called Messi a lot of times to talk but never got a response back. Messi's a great guy who doesn't complain about anything, trains. He's like a teddy bear with his team mates."
Messi will be available for a friendly meeting with Brazil in June but will be forced to sit out qualifiers against Uruguay, Venezuela and Peru before potentially returning against Ecuador in October.