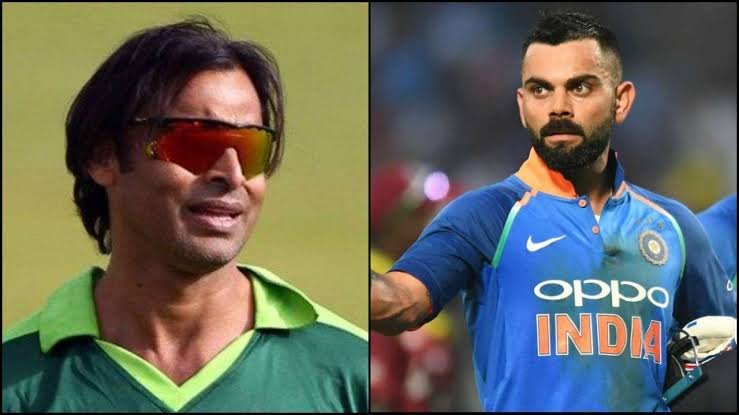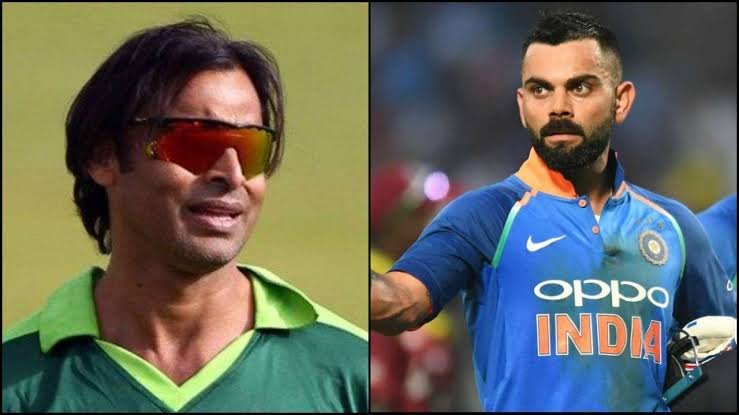 Srinagar, April 18: Former Pakistan pacer Shoaib Akhtar has said that Team India star batsman Virat Kohli wouldn't have scored so many runs and centuries if he would have faced him.
Akhtar and Kohli never faced each other in their careers but came close to do so in 2010.
During Asia Cup in 2010 in Dambulla, Sri Lanka , Akhtar and Kohli were part of the India-Pakistan game. However, Kohli's early dismissal, denied a contest.
Speaking with Sportskeeda, Akhtar said that had he faced Kohli, the Indian batting great wouldn't have ended with so many runs in his career or have 70 international centuries across formats.
"Virat Kohli is a good person and a big cricketer and you only expect big words from big players. And I thank him a lot for that. But, if I would have played against Virat Kohli then he would not have scored these many runs but whatever he would have scored those would have been fabulous and it would look that he really fought hard for those runs. He may not have had 50 centuries. 20 or 25 may at the most but those would have been valiant hundreds. I would have gotten the best out of Virat Kohli," he said.
In an interview in 2017 , ' Breakfast with Champions' , Kohli had recalled that day saying, "I've never faced Shoaib Akhtar but I've seen him in a game in Dambulla against Pakistan. I got out, (so) I couldn't face him. But I saw him bowl and he looked very lethal even at the later stages of his career. At that time, I felt (that) batsmen would not have wanted to face him when he was at his peak."